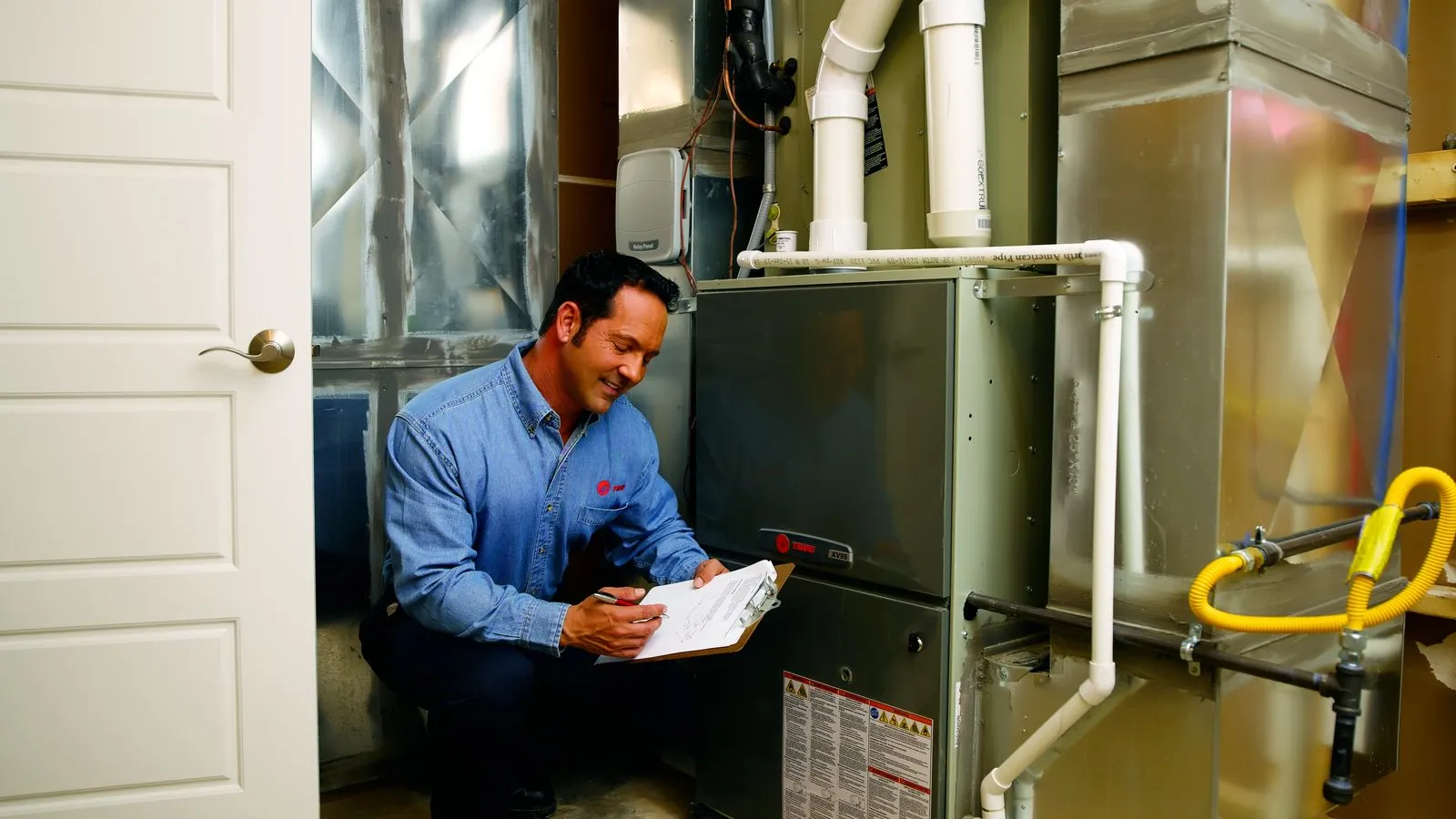 Equipment Efficiency
Testing
Improving the Lives of Our
Customers & Community
Our goal here at Dayco Systems over the last 3 generations has always been to improve the lives of our customers and community. One way to do that is by improving your home efficiency. We are your local Trane Comfort Specialist, serving Metro Atlanta and beyond with exceptional equipment efficiency services.

We Are Experts at Working with High-Efficiency HVAC Equipment
We Provide a 100% Performance Guarantee

We Believe in Old-Fashioned Values Like Hard Work and Honesty

Our experienced technicians provide equipment efficiency testing to ensure you're getting every dollar's worth of saving and comfort from your HVAC systems that you deserve.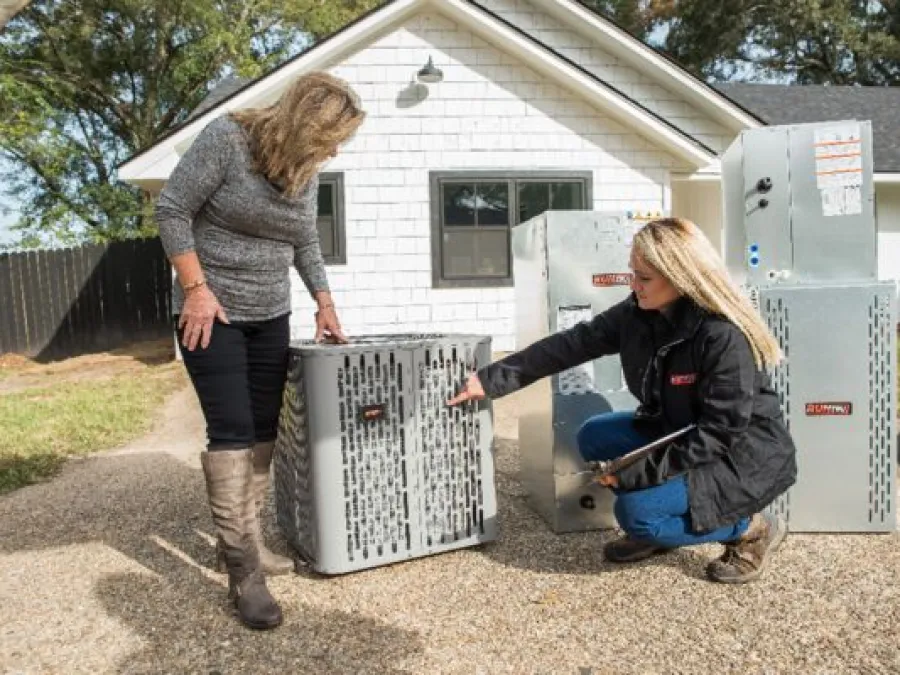 Ways HVAC Efficiency Can Decline
An energy efficient furnace, air conditioner, or heat pump is a precision piece of equipment. Anything that interferes with this precision will cause the HVAC system to drain more power than necessary.

Many of these problems you can prevent with regular maintenance, which we offer through our maintenance plan. However, we recommend scheduling equipment efficiency testing whenever you suspect you aren't receiving the results you should from your energy efficient HVAC system. Here are some reasons your efficient heating and cooling system may start to cost more to run:

Dirt on the Indoor or Outdoor Coils
Dirty Blowers
Leaks in the Air Ducts
Drops in Pressure
Reduced Fan Airflow
Poor Combustion and Exhaust
General Wear and Tear
Ready to talk about your project?
We serve Cobb County and the Greater Metro Atlanta Area with HVAC equipment efficiency testing. Reach out today to make sure your HVAC systems are running as efficiently and effectively as possible.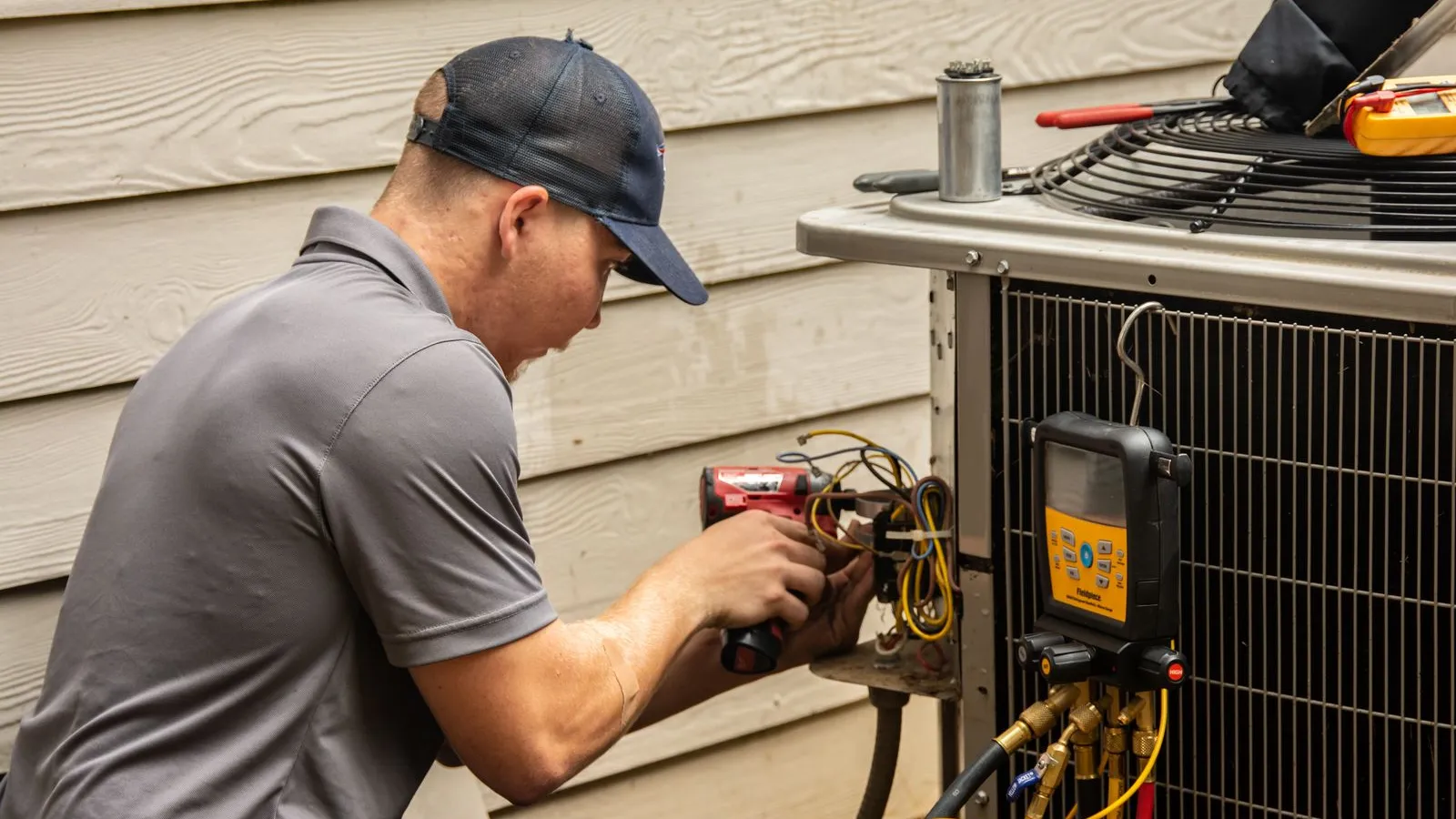 Or Call
Optimizing Energy Efficiency for Your Home
When you schedule equipment efficiency testing with Dayco Systems, we'll run your HVAC system through rigorous tests to find out how we can optimize performance. We work with high efficiency air conditioners, furnaces, and heat pumps. Depending on the system, we'll measure static pressure, set correct fan airflow, test the ducts for leaks, inspect the coils and blowers, and provide combustion analysis. We'll know what repairs, adjustments, and cleanings are necessary to maximize system efficiency. For some older ACs and furnaces, we may recommend a replacement—especially if combustion analysis on a furnace shows it could become hazardous!

The Trustworthy HVAC Pros in Metro Atlanta
We are committed to the best in customer service, and we won't rest until we've found the ideal solution for your home comfort needs. We understand the importance of providing you with peace of mind that your AC and heater are running smoothly, safely, and efficiently. When you invest in a high-efficiency HVAC system, you deserve top performance from it every time—and we'll help you achieve that goal. Call our technicians today to schedule service in the Greater Metro Atlanta Area.