Commercial HVAC Services

Whether your commercial space is an office, factory, restaurant, or any other type of business, managing the indoor comfort and air quality is a service that should only ever be trusted to experienced professionals who have worked with a wide variety of different commercial systems-like the team here at Dayco Systems!
100% Performance Guarantee

Service Technicians with Up-to-Date Training and Certifications

Free Estimates on Installations
If you own or operate a commercial space or business in the greater Metro Atlanta area or surrounding communities, then you need a commercial HVAC contractor you can trust. We have 3 generations of HVAC excellence and we are dedicated to improving the lives of our commercial customers!

We serve Cobb County and the Greater Metro Atlanta Area with professional commercial services. Please don't hesitate to reach out to our team!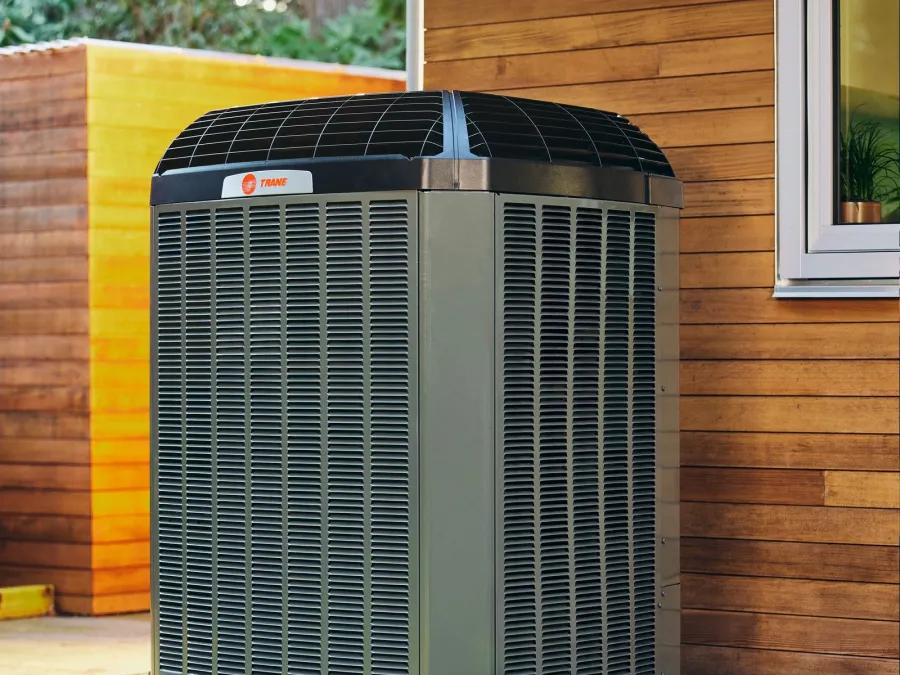 Commercial Air Conditioning Services

Hot weather and the effects of the often high humidity in Atlanta make powerful and reliable commercial air conditioning a necessity for almost any business. You never want to put the cooling needs of your company into the hands of amateurs or technicians who aren't familiar with the specific requirements of commercial spaces. If you are looking for a team to take care of a repair for a rooftop unit that's failed, or experts who can help with regular maintenance to keep the AC working without raising costs, reach out to us.
We're also pros with installing new rooftop units and other commercial air conditioning equipment—we're a Premier Trane Comfort Specialist for the area and offer the finest commercial products.
The Finest Commercial Heating Work

You may not rely as much on your household heating system, but it's different for commercial spaces. Proper heating isn't only necessary for the comfort of clients, employees, tenants, etc., it's important to protect equipment. You need to have the proper commercial HVAC systems to provide heat for good stretches of the year and during evenings. We can help you find the ideal heater that delivers the right level of warmth while also preventing sharp spikes in utility bills. Our technicians are ready to assist with all your
commercial heating
requirements: replacement units, effective repairs, and vital regular maintenance.
Contact us Today for
Commercial HVAC Installation, Repair and Maintenance

Our team is continuously trained to provide the highest level of service to your commercial HVAC systems. We make sure that your systems are installed for best performance, maintained for efficient operation, and repaired when things break down. To schedule commercial HVAC services in the Greater Metro Atlanta area, contact our team today.

Our Featured
Promotions
We are proud to offer some amazing promotions to give you easier access to our high-quality products and services.
$129 Duct Fogging!
Air Quality Improvement: The fogging solution helps eliminate mold, mildew, bacteria, and other contaminants that can accumulate inside the ducts over time. This helps to improve the quality of the air that circulates through the HVAC system and, ultimately, the indoor air quality of the building.

Odor Elimination: Duct fogging can be used to neutralize unpleasant odors caused by mold, mildew, pet dander, cooking, or other sources that may be trapped within the ductwork.

Disinfection and Sanitization: By using appropriate disinfectants or antimicrobial agents, duct fogging can help reduce the spread of germs and bacteria within the HVAC system, contributing to a healthier environment.

Refer a Friend, Get $150!

It pays to help out your friends, especially with our Referral Program!

Now you can receive $150, no matter the service!

Send our info to your referral today
New referrals do not apply to cancellations. An invoice must be created by referred customer to receive the $150 bonus.
10-Year Labor & Parts Warranty
Purchase and installation of Dayco Systems equipment must be continuously paired with a Dayco Systems maintenance plan for the 10-year period.
Call today for details.

Building Trust for
Three Generations
Steve was very friendly and knowledgeable. They do quality work and are trustworthy.
- Michael M.
Quick, friendly, honest service. Will definitely recommend and use from now on.
- Scott T.
Explained everything he was doing and very professional. Give Dayco and tech a 100%. Will be using again.
- Amy F.
Just go with these pros instead of wasting time with other companies
- Maarif H.
Caleb is a thorough and excellent technician!
- Homer C.
Great service, excellent tech - Caleb
- Paul B.
Great HVAC company to service your home.
- John B.
Caleb was on time, courteous and professional. I love dealing with Dayco. They are a reliable company.
- Suzanne T.