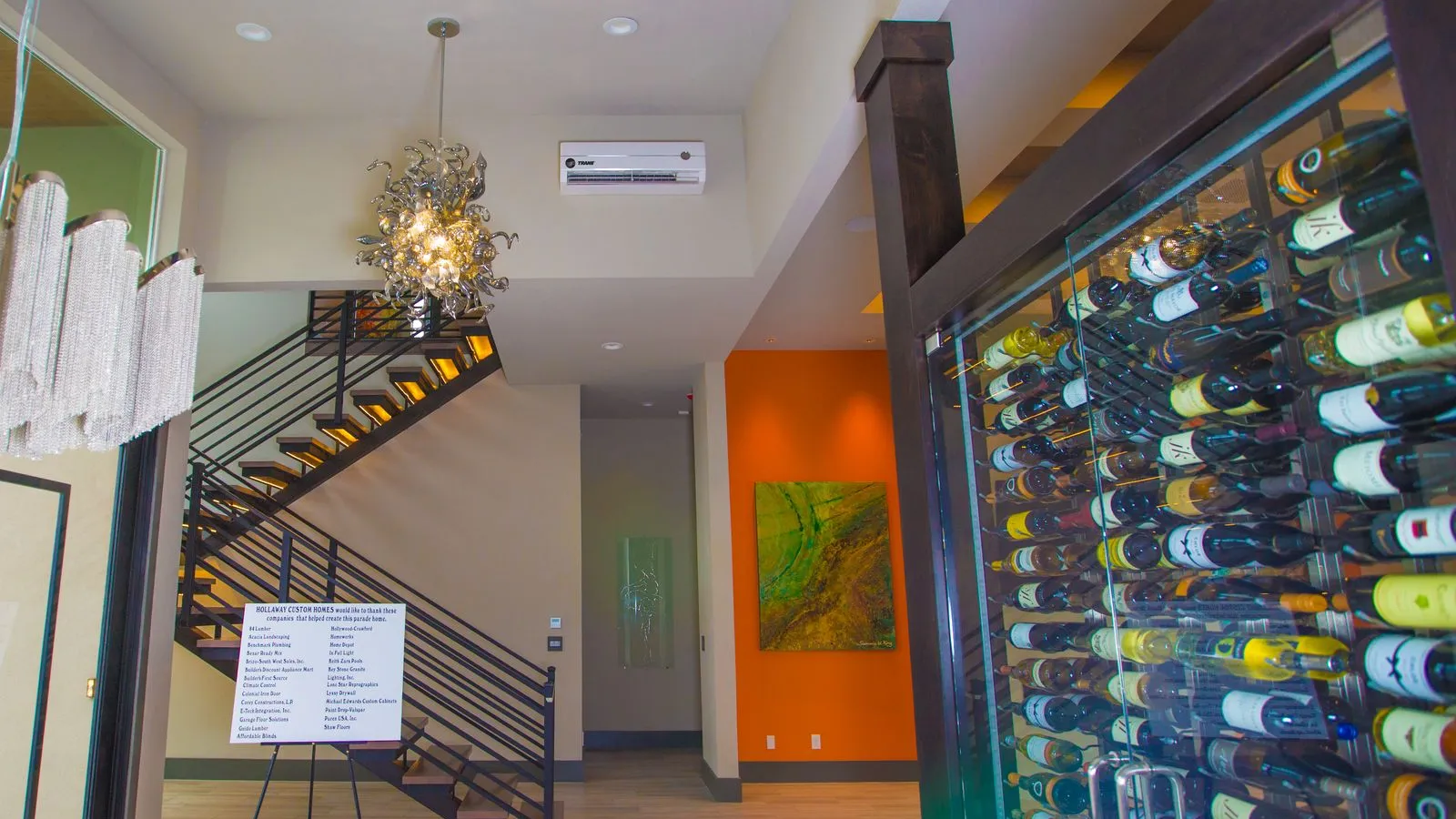 Commercial
Air Conditioning Services

Trust Dayco with your
Commercial Air Conditioning
The hot and humid summers we experience in Metro Atlanta and beyond make it vital that any business be able to easily maintain cool and comfortable conditions. And it takes a lot more than a general "handyperson" or inexperienced HVAC technician to service commercial equipment. Fortunately, you have Dayco Systems to trust for your commercial air conditioning needs.
We Gain Confidence through Our Values of Hard Work and Honesty

We Build Relationships with Our Customers and Provide Exceptional Customer Service!

We Provide a 100% Satisfaction Guarantee

A technician who has only ever worked with residential systems won't be able to handle the complex needs your commercial air conditioner will have over the years. We are extensively trained and up-to-date on the latest technology and commercial HVAC methods in order to deliver the best results.

We serve Cobb County and the Greater Metro Atlanta Area with exceptional commercial air conditioning services. Contact us today!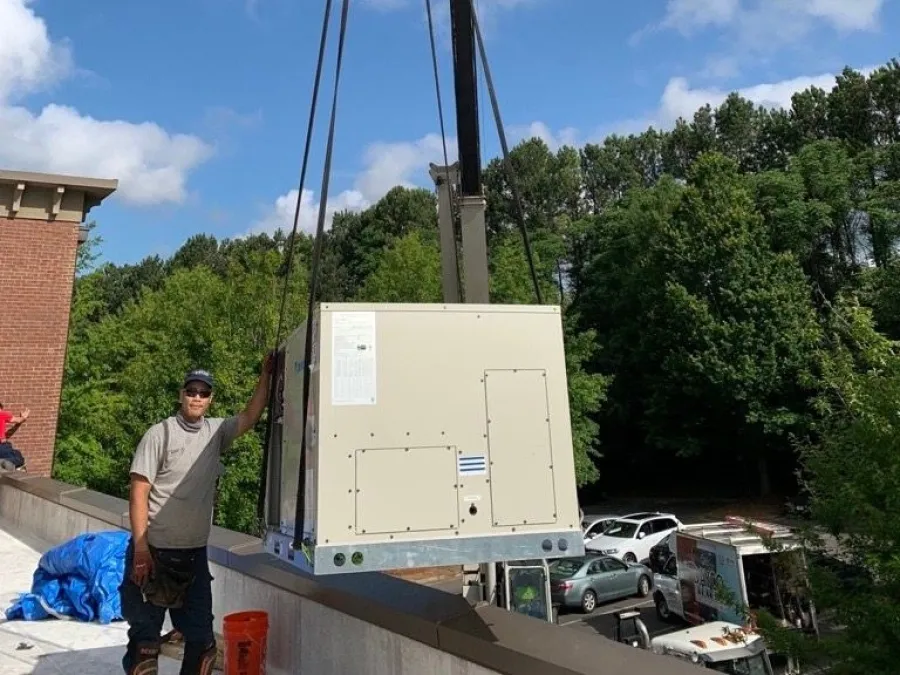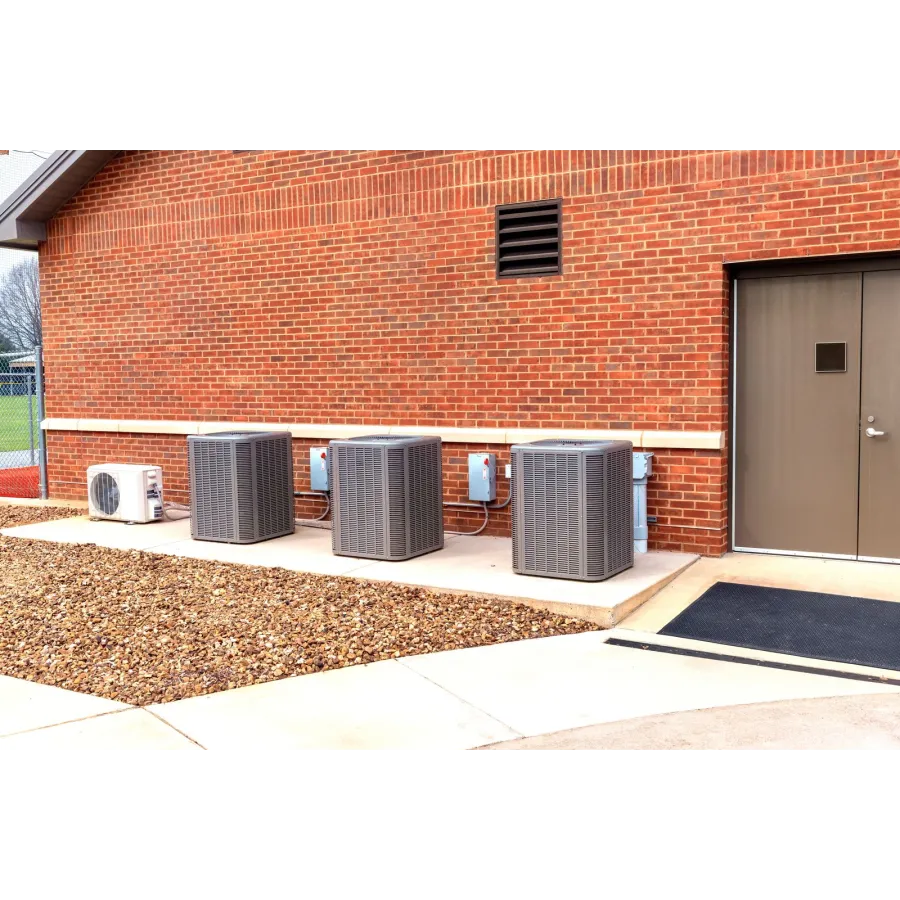 New Commercial Air Conditioner Installation and Replacement
Most commercial facilities in the area use rooftop packaged units for comfort control. We're experienced with installing these powerful units—we know how to properly size them so they'll provide the right climate control without becoming wasteful, and we can handle speedy installations so you won't have to face delays getting your business opened or re-opened. When you have failing AC units, get in touch with us as soon as possible. If repairs won't fix your commercial cooling issues, we'll arrange for a fast replacement of the failed units.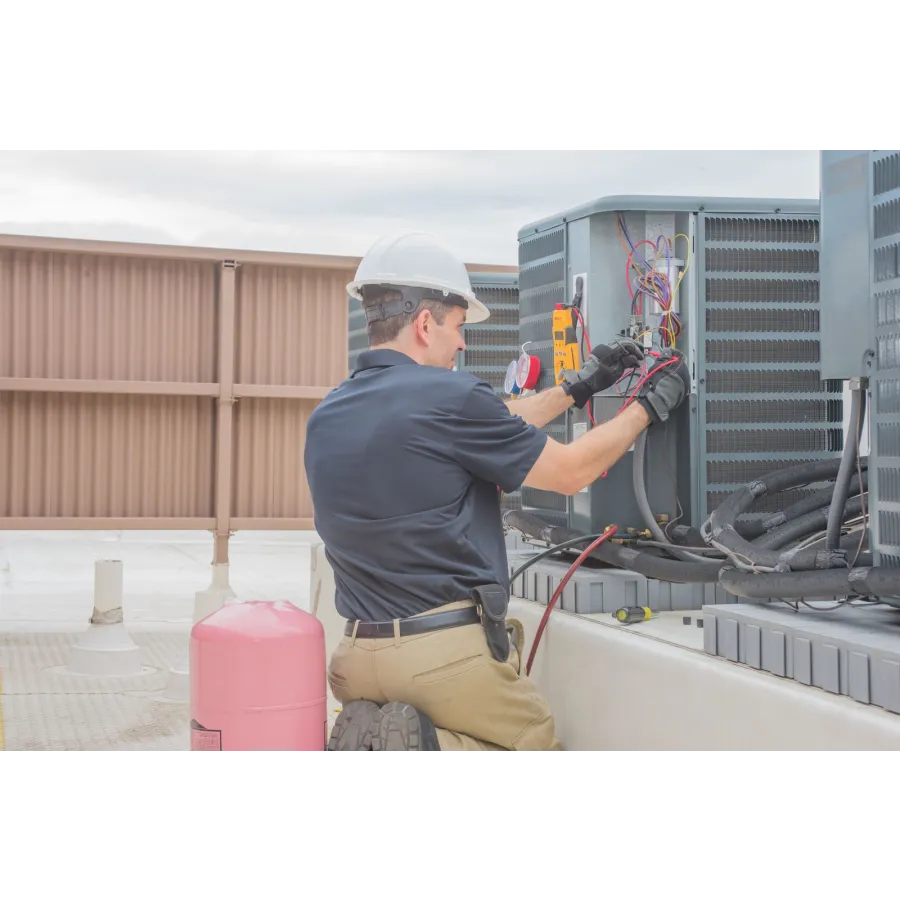 Watch for Times When You Need Commercial Air Conditioning Repair

You want your commercial air conditioners to remain unobtrusive and out of the way. That's one of the reasons commercial AC units are installed on rooftops. But this also makes it trickier to determine when one of the air conditioners is malfunctioning.
If you start to notice uneven cooling around the facility (leading to complaints by employees or customers), hear strange sounds coming from the vents, feel a rise in humidity, or see a sharp spike in electrical costs, you may need to call our technicians to fix HVAC system. We offer 24/7 emergency service for commercial air conditioning repair because we know how vital it is to your business' success to have comfortable conditions. We provide innovative solutions that are exactly what you need.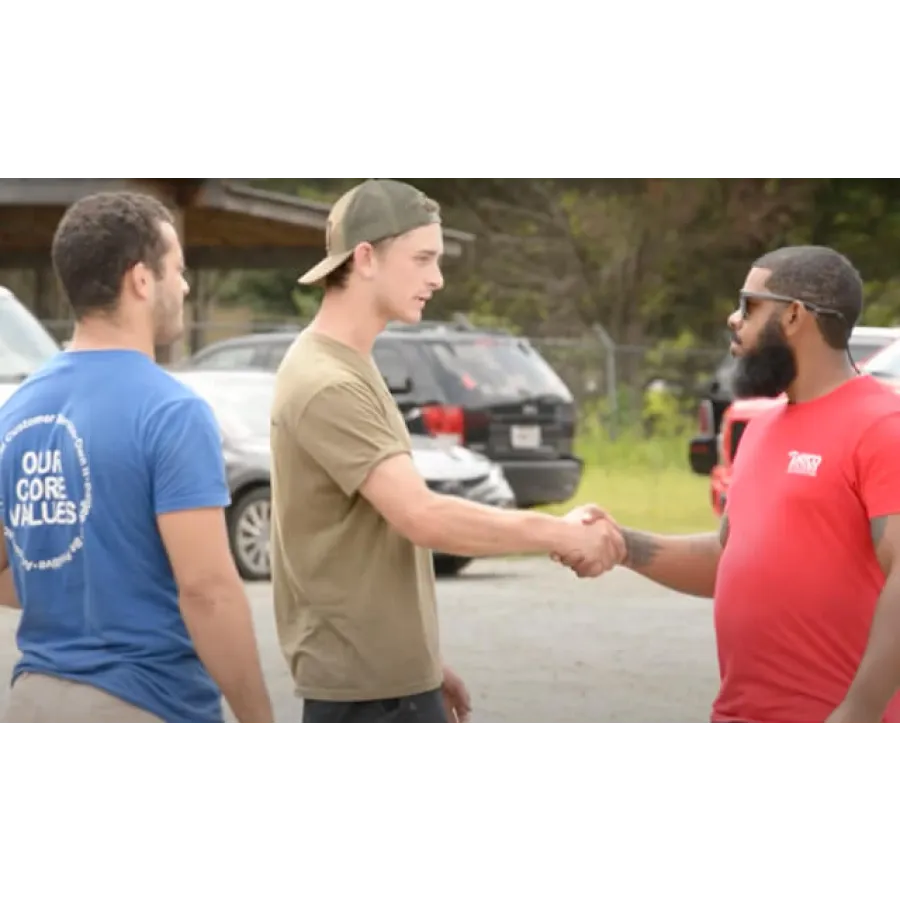 Regular Maintenance for Commercial Cooling Systems

The best strategy for uninterrupted cooling power from your commercial HVAC system and an extended service life is to arrange for routine maintenance. Effective maintenance requires more than running down a checklist: you need licensed and certified technicians to perform a full inspection, cleaning, and tune-up. You can trust our highly trained professionals to carefully look over your air conditioners, clean their coils, recharge refrigerant, and any other service required for peak performance.
Dayco Systems is a family-owned and operated business since we first started, so we understand the challenges local businesses face daily. We are also a Trane Comfort Specialist who can handle all tasks according to rigorous standards. This combination of commitment to customers and dedication to professionalism sets us apart from other contractors serving the Greater Metro Atlanta Area.

Ready to talk about
your project?

Contact us today for HVAC service excellence.
Proudly serving the Greater Metro Atlanta Area since 2006.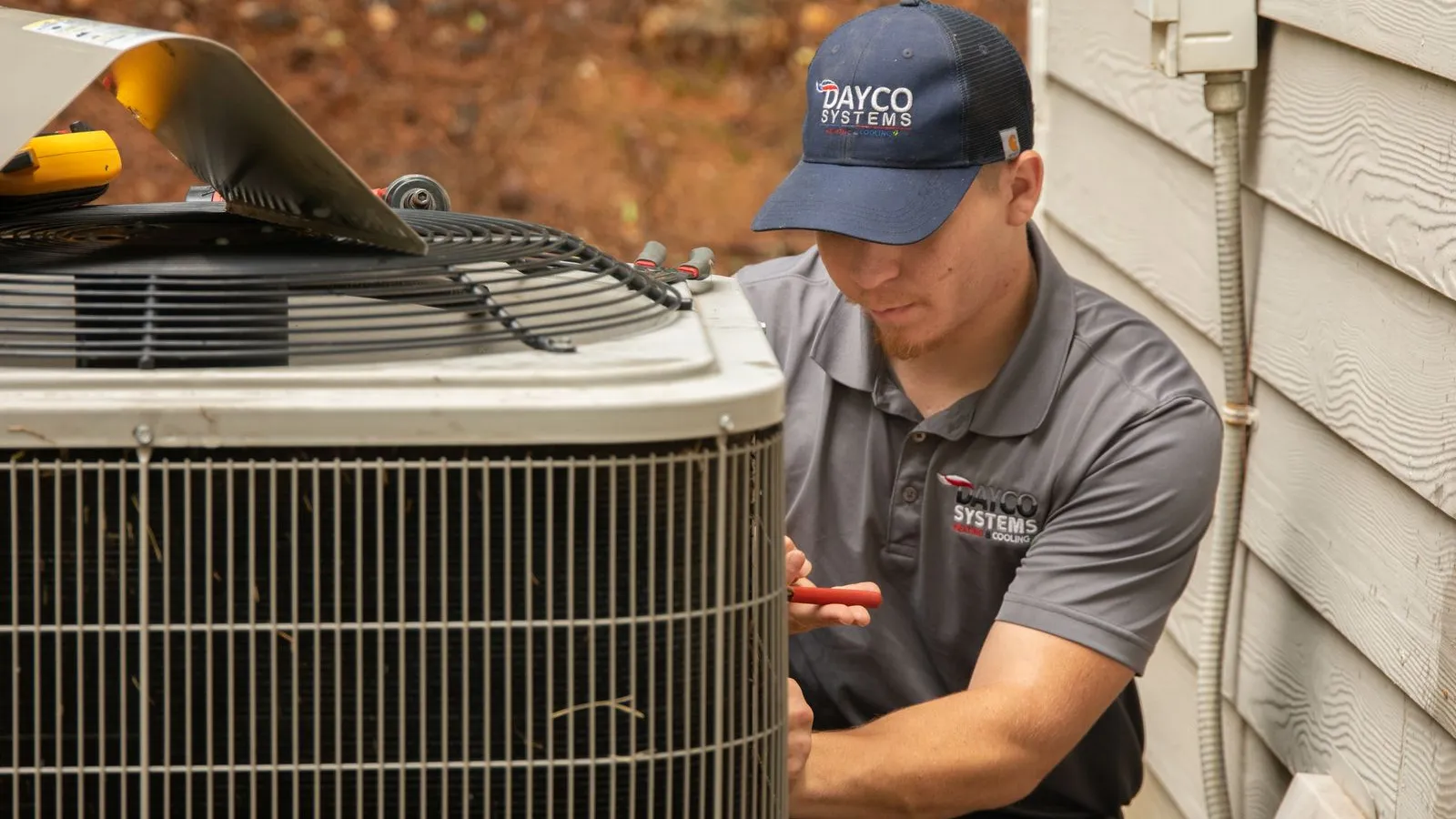 Or Call
Building Trust for
Three Generations
Steve was very friendly and knowledgeable. They do quality work and are trustworthy.
- Michael M.
Quick, friendly, honest service. Will definitely recommend and use from now on.
- Scott T.
Explained everything he was doing and very professional. Give Dayco and tech a 100%. Will be using again.
- Amy F.
Just go with these pros instead of wasting time with other companies
- Maarif H.
Caleb is a thorough and excellent technician!
- Homer C.
Great service, excellent tech - Caleb
- Paul B.
Great HVAC company to service your home.
- John B.
Caleb was on time, courteous and professional. I love dealing with Dayco. They are a reliable company.
- Suzanne T.