Effective & Efficient for
Winter & Summer
When you utilize a dual fuel system for your home comfort, you're getting the best of both worlds-powerful and effective heating in the winter, and efficient cooling in the summer. By combining the efficiency of a heat pump with the power of a gas furnace, dual fuel systems have been keeping the Metro Atlanta area homeowners comfy for years…but only if they're professionally serviced!
At Dayco Systems, We Provide a 100% Performance Guarantee
Our Service Professionals Are Up-to-Date on Training and Certifications

We Get the Job Done Right!

From dual fuel system installation to dual fuel system maintenance, you can count on year-round comfort when you work with our talented team.

Steve was very friendly and knowledgeable. They do quality work and are trustworthy.
- Michael M.
Quick, friendly, honest service. Will definitely recommend and use from now on.
- Scott T.
Dual Fuel System Repair and Maintenance Services You Can Rely On
Our team is able to provide the best in services for your dual fuel system. From dual fuel system repair to dual fuel system replacement and more, we have your home comfort as our top priority. Never settle for less. Work with Dayco Systems to ensure your year-round comfort and the long-lasting operation of your dual fuel system.

Serving the Metro Atlanta area for over 40 years because your satisfaction builds our success.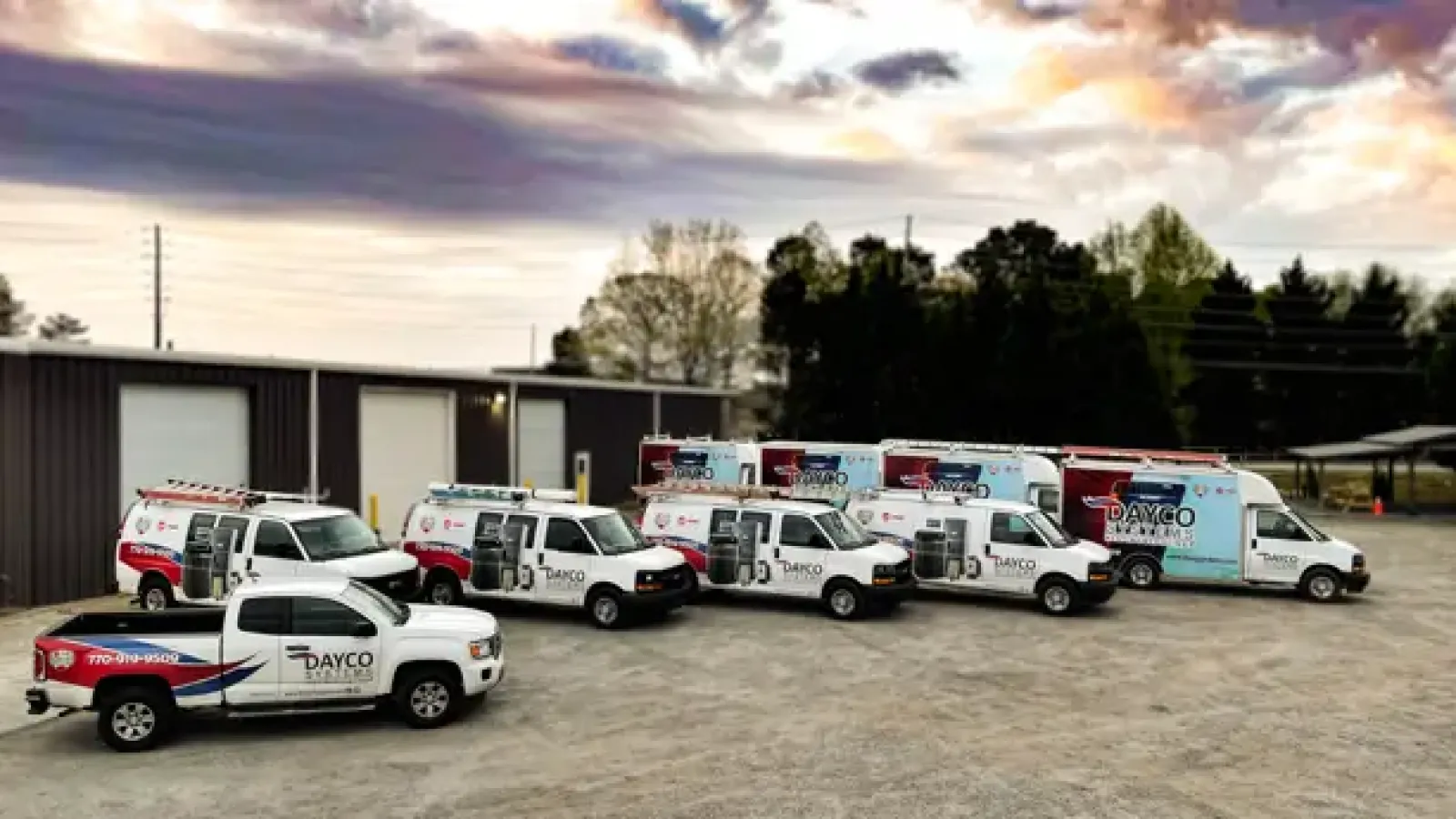 Or Call
Installing a Dual Fuel System in Your Home
Your dual fuel system is a combination of a furnace heater and a heat pump. Rather than this requiring half the effort to install because it is two systems in one, it requires just as much skill, if not more. When you opt for a dual fuel system installation in your home, make sure you contract the services of a trained professional who will give the task the precision that it needs.

When you install a dual fuel system and it is properly done, this means you will enjoy year-round comfort with the best energy efficiency possible. What's more, you'll have fewer dual fuel system repairs that may have been needed if the installation was done by an amateur. Don't risk your comfort, work with us to guarantee your comfort, no matter the season.

Understanding Your Dual Fuel System
Your heat pump offers both heating and cooling options all year round. However, in some of the more frigid temperatures we can experience the Greater Metro Atlanta area, a heat pump will struggle to do its job. When you have a dual fuel system, though, you won't have to worry because, where your heat pump falters, your gas furnace picks up the slack.

As you can imagine, the operation of your dual fuel system is important because it is so effective at keeping you comfortable. That's why, when it comes to dual fuel system maintenance and dual fuel system repairs, you should only work with the professionals. Only a trained technician will be able to provide the skill and training that is needed for dual fuel system maintenance and repairs.