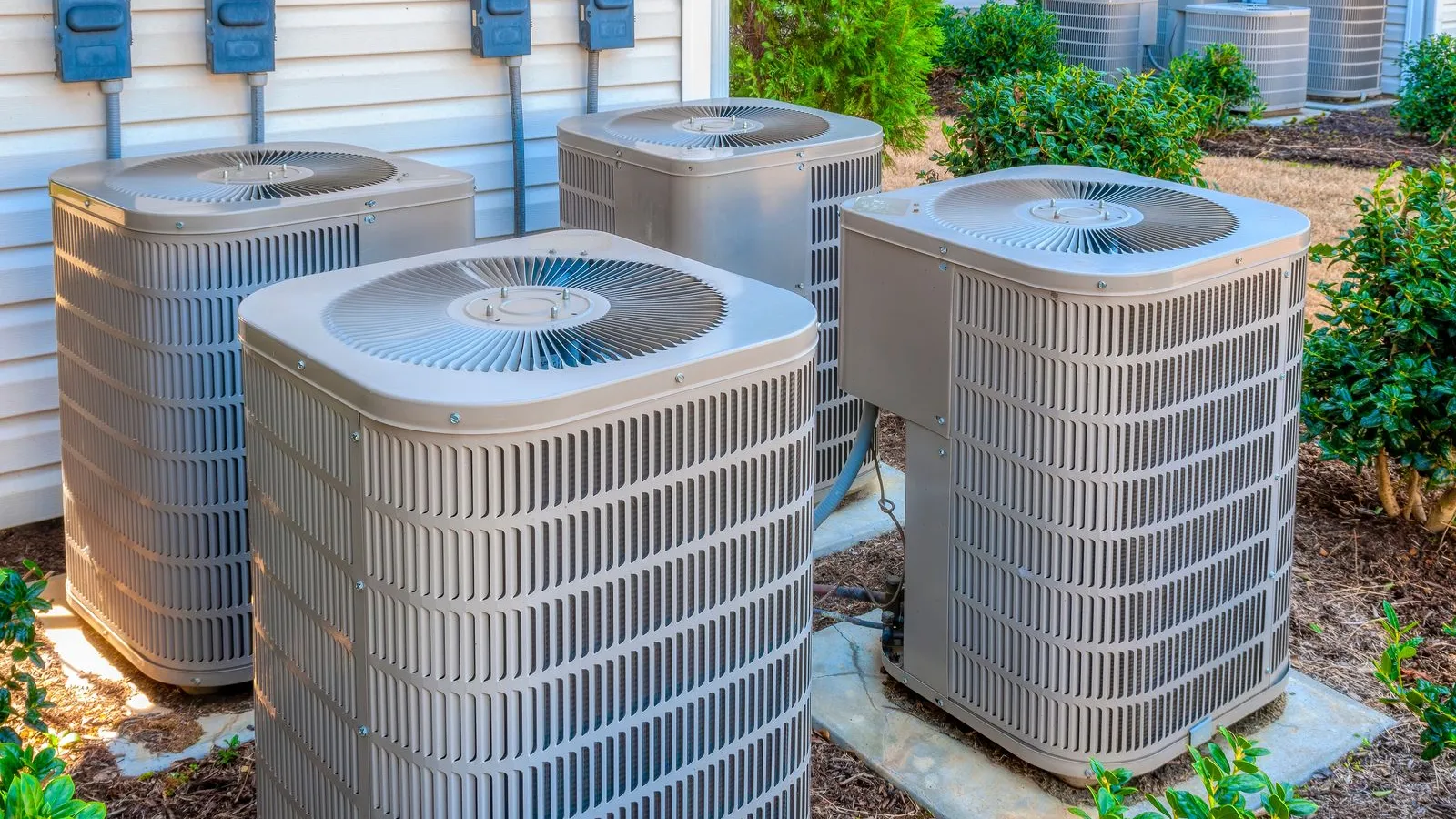 Capital Expenditures
with Dayco Systems
Capital Expenditures

Involve Dayco Systems in your capital expenditure plans and you'll be able to rely on a team who is only interested in your 100% satisfaction. We've been in business for over 3 generations and continue to serve clients throughout Metro Atlanta and beyond.
We Build Relationships through Exceptional Service and Professionalism
We Take Ownership and Do What's Right
Our Core Purpose is to Improve the Lives of Our Customers and Community

Our goal here at Dayco Systems is to earn your trust and confidence, through old-fashioned values like hard work and honesty!

We are in-tuned to your capital expenditures and can assist with budgets and will provide specific pricing to your property. Specific pricing for your property will be provided after evaluation by Dayco Systems.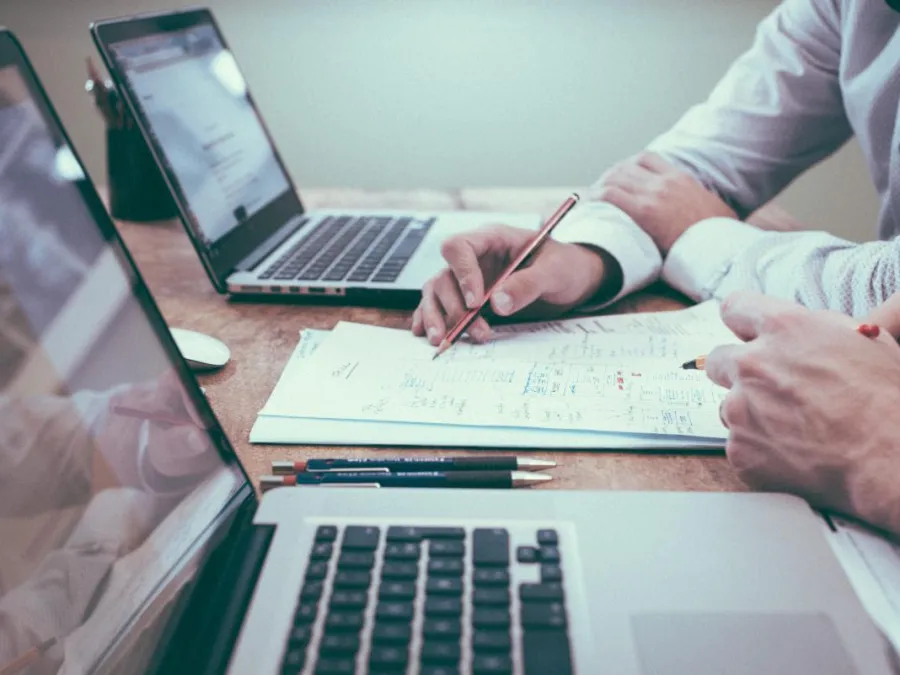 Analyzing properties is important. If you don't have the right math going into an investment, you'll never get the right profit coming out of it.
As you plan and prepare your capital expenditures, keep HVAC in mind. Here are a few key points as to why it's important to incorporate Dayco Systems in your plans:
Mutual Win/Win During Off Season.

A/C replacement work is seasonal but it doesn't have to be! Maximize your budget by tapping into our reduced pricing during the off season.

Swap Your Worst 20.

Replace or recommission the 10 or 20 worst systems on a property. They're out there. Go into next summer with peace of mind that your tenants will be highly satisfied and not placing work orders to tie up your maintenance team.

Let Us Handle The Warranty.

We handle the details after the install. Register the warranty to get you a full ten-year warranty period and Dayco will handle the burden of working with the manufacture should a warranty issue arise.
Simple Process.

When you have Dayco as a partner, we do the heavy lifting. We'll order, deliver, and install all in a seamless transaction. It's piece of mind for you - you just pick up the phone and call should any problems come up.
On-Sight, Specific Property Evaluations.
Call the Indoor Air Quality Pros
on Our Team

At Dayco Systems, we believe in continuing education for our technicians so they are always on the cutting edge of the newest in HVAC and IAQ developments. They have up-to-date training and certifications, and they aim to deliver full customer satisfaction on every job. We're in the business of finding home comfort solutions, and we believe in the value of honesty, professionalism, and hard work. It's how we've stayed in business for so long in the Greater Metro Atlanta Area.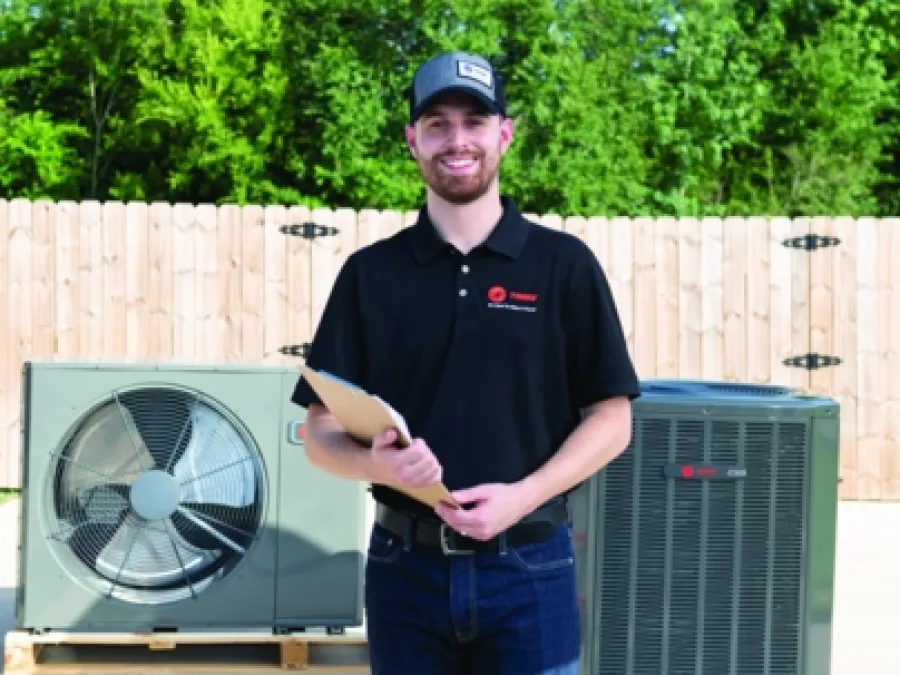 Ready to talk about your project?

Contact us today for HVAC service excellence.
Proudly serving the Greater Metro Atlanta Area since 2006.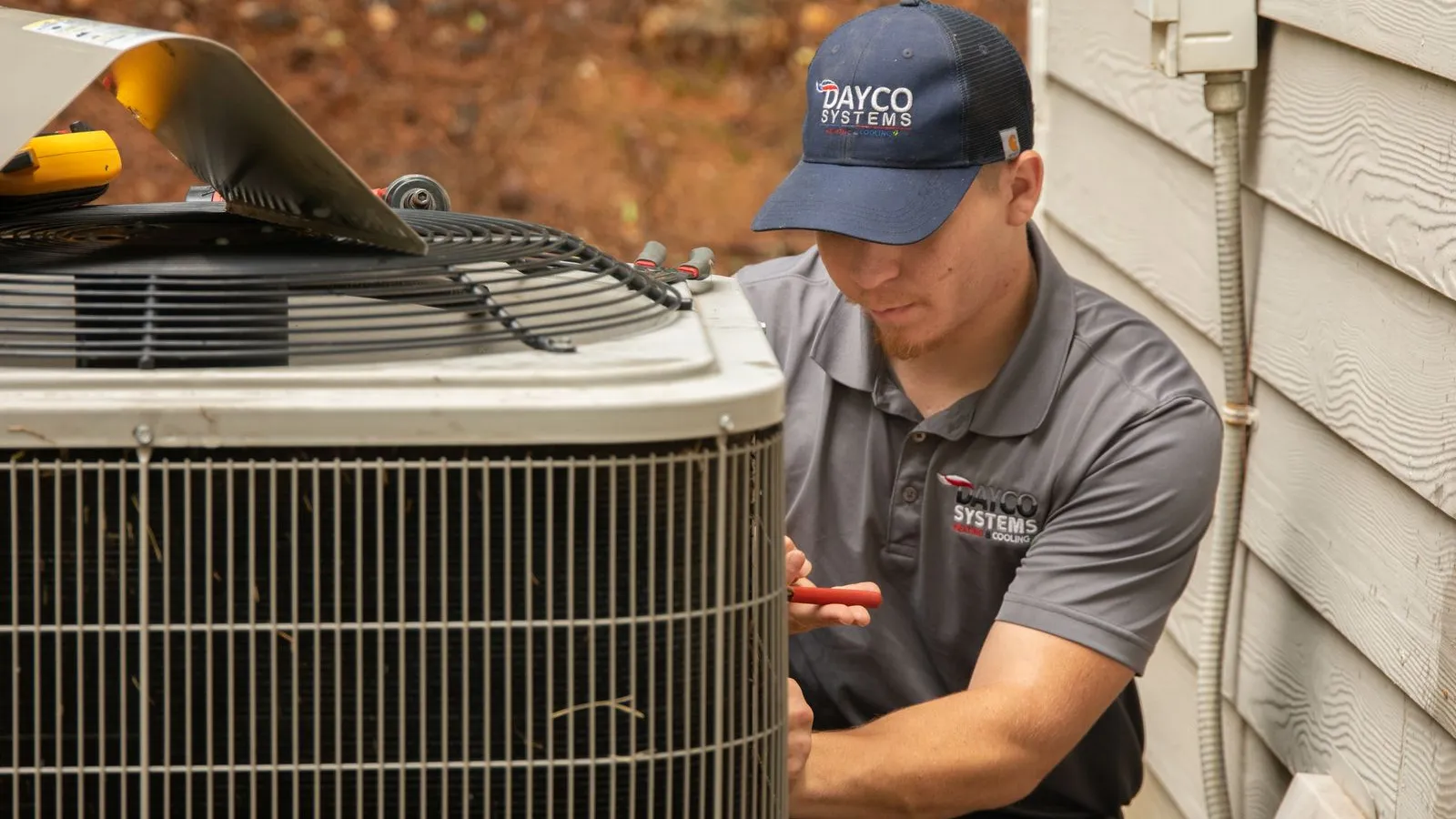 Or Call
Our Featured
Promotions
We are proud to offer some amazing promotions to give you easier access to our high-quality products and services.
$129 Duct Fogging!
Air Quality Improvement: The fogging solution helps eliminate mold, mildew, bacteria, and other contaminants that can accumulate inside the ducts over time. This helps to improve the quality of the air that circulates through the HVAC system and, ultimately, the indoor air quality of the building.

Odor Elimination: Duct fogging can be used to neutralize unpleasant odors caused by mold, mildew, pet dander, cooking, or other sources that may be trapped within the ductwork.

Disinfection and Sanitization: By using appropriate disinfectants or antimicrobial agents, duct fogging can help reduce the spread of germs and bacteria within the HVAC system, contributing to a healthier environment.

Refer a Friend, Get $150!

It pays to help out your friends, especially with our Referral Program!

Now you can receive $150, no matter the service!

Send our info to your referral today
New referrals do not apply to cancellations. An invoice must be created by referred customer to receive the $150 bonus.
Building Trust for
Three Generations
Steve was very friendly and knowledgeable. They do quality work and are trustworthy.
- Michael M.
Quick, friendly, honest service. Will definitely recommend and use from now on.
- Scott T.
Explained everything he was doing and very professional. Give Dayco and tech a 100%. Will be using again.
- Amy F.
Just go with these pros instead of wasting time with other companies
- Maarif H.
Caleb is a thorough and excellent technician!
- Homer C.
Great service, excellent tech - Caleb
- Paul B.
Great HVAC company to service your home.
- John B.
Caleb was on time, courteous and professional. I love dealing with Dayco. They are a reliable company.
- Suzanne T.